Master in Disaster Management and Environmental Impact
The Master Of Science DAMAGE (Disaster Management and Environmental Impact) is a training course taught 100% in English, it aims to provide an understanding of the theory and practice on emergency management in local, national and international contexts.
This international training offers knowledge and skills to assess the consequences and respond to disasters in Europe and around the world. It's oriented mainly on industrial, sanitary and environmental issues. In addition, logistics, engineering and the management of industrial and natural disasters are discussed through concrete cases.
The Master DAMAGE collaborates via courses with one of the main humanitarian NGOs (Médecins Sans Frontières). In addition, the head of the Environment and Culture Unit of the UN mission (MINUSMA) in Mali is part of the teaching staff of the Master.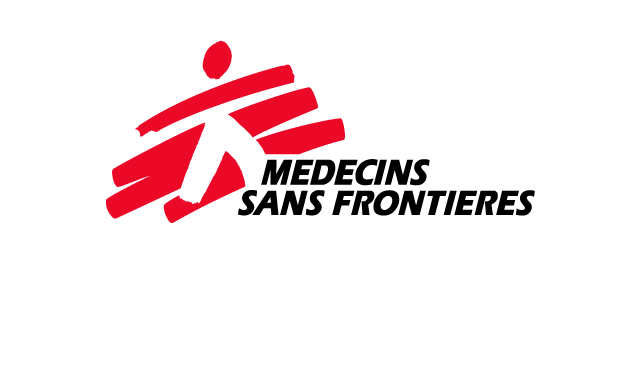 Many disciplines of engineering sciences are covered (risk and resilience assessment, water and waste treatment), information sciences (computer science, data science) but also human and social sciences (sociology, geographic information systems).
This multidisciplinarity allows students to deepen their knowledge by integrating an international dimension on large-scale crises (industrial accidents, natural disasters, pandemics, etc.).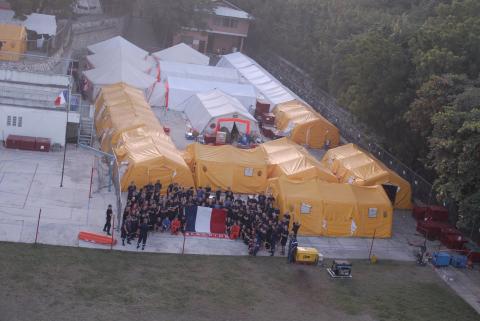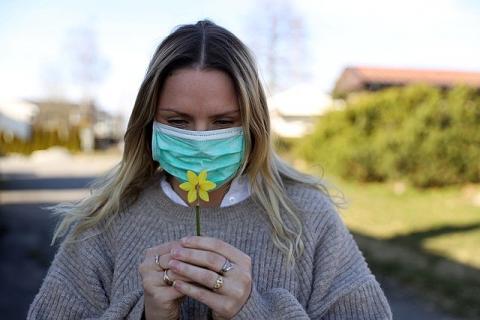 Program
Module 1 : Risk Identification (5 credits)
Bioterrorism
Principles of Environmental Assessment
Resilience of Critical Infrastructure
Principles of Key Concepts
Module 2 : Risk Assessment (4 credits)
Earthquake
Geohazard and Geospatial sciences
Major industrial incidents: Boilover, BLEVE
UVCE
Module 3 : Disaster Modeling (6 credits)
Accidental Modeling
Response and Mitigation
MODULE 4 : Hazard Assessment (4 credits)
Atmospheric Dispersion
Forest fire, command and control, ERCC
Risk Analysis Method/Lessons Learnt
Flash Flood
Computer vision
MODULE 5 : Crisis Management (5 credits)
Cybersecurity
Critical Infrastructure protection
CBRNE Threat
Resilience engineering
MODULE 6 : Process safety and Chemical Hazards (6 credits)
Crisis in Oil & Gas Industry
Inherently Safer Design
MODULE 7 : Preparedness (4 credits)
Logical Logistics in a Disaster
Response Context
Humanitarian Emergencies
Response to a Health Crisis
MODULE 8 : Disaster Management (4 credits)
Epidemiologic Measures
Outbreak Investigation
Ethical Issues
Water Crisis Management
MODULE 9 : Disaster Resilience (4 credits)
Risk Prevention
Flood and Human Factor
Disaster Management, Large-scale Rescue Operations
MODULE 10 : Disaster and Human Factors (5 credits)
Disaster Resilience and Societal Impact
Human Factor and Disaster Resilience
MODULE 11 : Disaster Medicine (3 credits)
Serious Games
Disaster Medicine
MODULE 12 : Health Engineering (3 credits)
Humanitarian Actions
Quality Management
MODULE 13 : Data Management and Decision (4 credits)
Data Preparedness and Decision Making
Information and Communication Strategies
MODULE 14 : Intercultural Management 1 (3 credits)
Social Media Management
Intercultural Communication
MODULE 15 : System Engineering (7 credits)
Organizations modeling
Uncertainty Management
Emergency Communication Systems
MODULE 16 :  Intercultural Management 2 (8 credits)
Intercultural Concepts
International Management
Healthcare Preparedness and Response
MODULE 17 :  Oil and Gas Management 1 (7 credits)
Oil & Gas Exploration and Production
Main Characteristics of Oil and Gas Projects
Work Breakdown Structure
MODULE 18 : Oil and Gas Management 2 (8 credits)
Safety Management Concepts
Safety Management System
Safety Engineering
MODULE 19 : Internship (30 ECTS)
4 to 6 months in a company or laboratory
A credit is about 8-12 hours.
All courses are mandatory.
The order of classes can change based on the availability of professors.
Free French courses are offered once a week for the first year.
A case study is included for every semester (except semester 4 : internship)
The organisation of the teaching modules is 120 ECTS credits over two academic years detailed as follows :
    M1 year : UE1 – UE15 – from October to July
    M2 year : UE16 – UE20 – From October to August
This Master of Science is organised in 3 teaching semesters and a final semester is consisting of an internship conducted in a company or laboratory (in France or abroad)

French courses (FLE: French as a foreign language) are offered free part of this training
Being part of the Master DAMAGE has taught me to explore opportunities to develop a safer and more sustainable world from many different academic view points! The diverse faculty and student body enrich this experience and form a truly unique course which enables us to approach a variety of different careers. This program offers a great blend between academic learning and direct insights into professional activities as well as the challenges and opportunities that lie ahead in the world of safety and security.
Anna BERLIN, Germany, January 2022
Do you speak English ?
100 %
International teachers
1/2
Small groups of students
15
students maximum per class
I am David DEVARADJOU from Pondicherry, India. Studying abroad was my childhood dream and France was my first option. While choosing the course and the university were a big challenge for me. I have keen interest in renewable  energy , disaster management and environmental impact, and eventually shortlisted a few interesting courses and universities . This Master Damage in IMT MINES ALES was my last option before and now it has become my better choice .This course is more interesting and more detailed than I thought, the Professors/ Experts are so kind to explain the subject multiple times.Finally IMT MINES ALES is  one of the prestigious institutes of France. I hope to get better here and to get placed as a Disaster Manager to serve the community
Davidraj DEVARDJOU, India, January 2022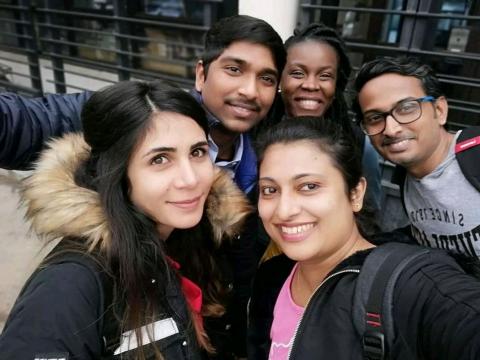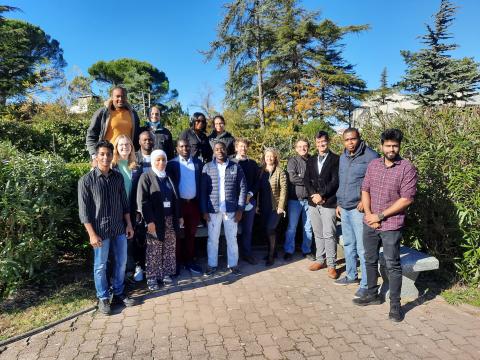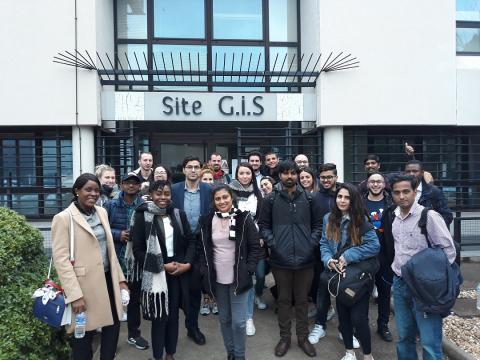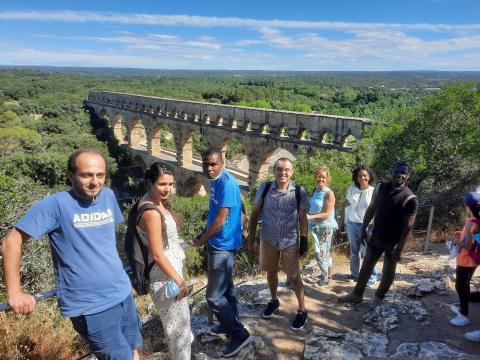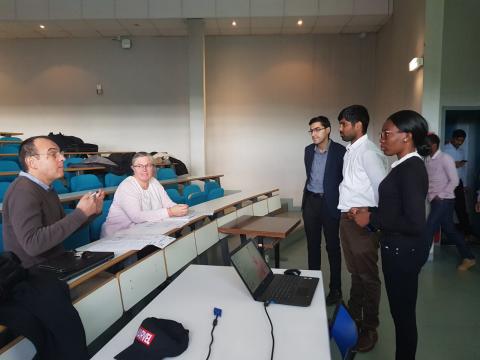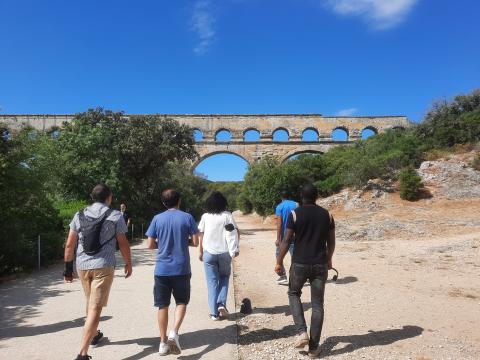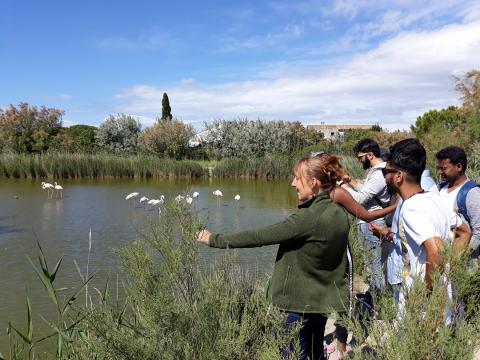 Admission and requirements fees
Admission requirements
Bachelor degree in
engineering (environmental sciences, logistics, and management)
sciences (chemistry, mechanics)
Language requirements in English
mother tongue or
bachelor degree taught in English or
English test such as TOEFL iBT 80, IELTS 6.0, TOEIC 750, Cambridge CAE
No prerequisite in French
Selection
Submission of the application on the dedicated free online platform.
Online interview in English.
Fees
18000 € (for 2 years) for non EU students
13700 € (for 2 years) for EU + students (member state of the European Union+Iceland, Lichtenstein,, North Macedonia, Norwey and Turkey)
Payment details
Flywire, a secure Payment Options for International Students: IMT Mines Ales has partnered with Flywire to accept payments from international students worldwide. Easily and securely make education payments in your own currency, using local payment methods from the safety and convenience of your home. With real-time tracking and multilingual support, millions of students and families around the world trust Flywire for payment processing. Watch this video to see how it works.
French way of life at Master DAMAGE
When I finished my bachelor's degree and after getting professional experience, I had the motivation of continuing my higher education in foreign country. Then I found a disaster management and environmental impact master at IMT Mines Ales, France.
 When I reached to the college, I was surprised, because everything was well prepared by the administration and they warmly welcomed me. College was one of the best place to form strong relationships, not only gain friendship among peers, but also had chance to get close with professors, and even staff. I feel that the most important aspect in living the college life to its fullest met good people and these relationships made the college one of the best experiences in my life. Personally, I think these people made a big impact on my life, and that I greatly appreciate the friendships made throughout my college years.
During My master I learned about disaster preparedness, disaster management, and crisis management belong together and require quite different skills and learn how to cope with the after effects of humanitarian crises and natural disasters as disaster manager. The aim of this training is to raise awareness about the challenges the job holds, create global networks, and formulate international standards for disaster management. Studies combine content from the natural sciences including logistics, medicine, politics, anthropology, structural knowledge, practical orientation, and risk analysis method.
Disaster management masters have a wide variety of job prospects in government or non-governmental organizations, in the private sector, companies, research institutes and government. Although the cause of disaster management is very dramatic, it is certainly a very interesting degree course in a professional environment that will always be dynamic and that is primarily about helping people.
Thanuja ASPANTHIYE GERADA, Sri Lanka, March 2021
Contact Form
Rankings
 IMT Mines Alès gains 3 places and is positioned in the 1st half of the prestigious 'group A' (top 15% of the best engineering schools), in L'Étudiant
    IMT Mines Alès enters the TOP 30 of the ranking of the best engineering schools in the Figaro Etudiant
    Ranked 6th school in France in the 'Generalist schools' category, in the Figaro Etudiant
    Silver medal for IMT Mines Alès, ranked 2nd best school in France in the 'Civil Engineering and Construction' category, in the Figaro Etudiant
    Ranked 16th in the 'Digital and Computer Science' category, in the Figaro Etudiant
IMT Mines Alès is ranked in the top 400 worldwide in the prestigious Times Higher Education Impact Rankings 2021 (general ranking)
Also ranked in the top 200 in the world in several thematic rankings of this ranking dedicated to the United Nations' Sustainable Development Goals (SDGs)
Ranked 1st in France in the 'Teaching and Learning' category of the U-Multirank global ranking
Ranked in the top 10% of the world's best institutions evaluated, in Webometrics
IMT Mines Alès is ranked 13th in France in HappyAtSchool (a survey conducted directly by the organization among students at the schools, which focuses on quality of life)