IMT Mines Alès: a school open to the world
Due to the school's ambition to be open to the world, it aims to develop inbound and outbound mobility for its students and research faculty, as well as for its entire staff. It also provides intercultural training and aims to ensure that everyone on campus has a minimum level of English. These actions, combined with the development of courses in English, contribute to making IMT Mines Alès a truly international campus.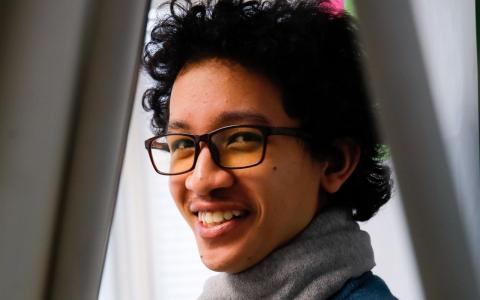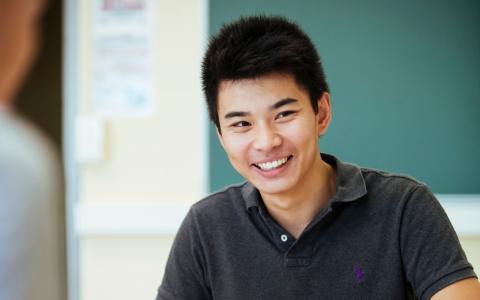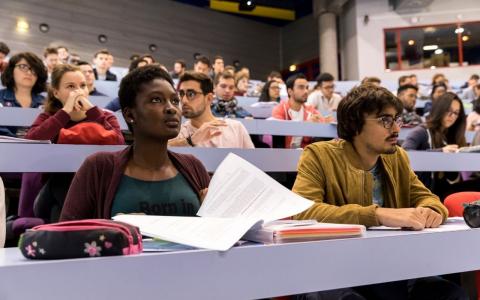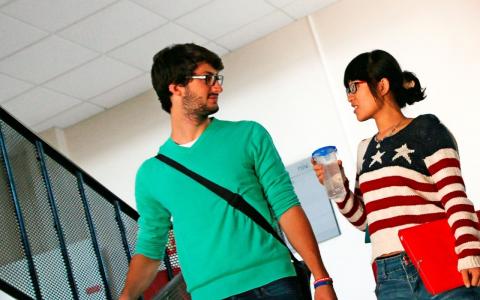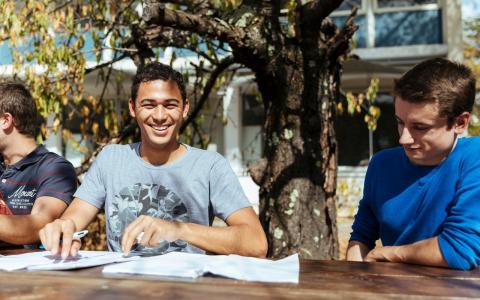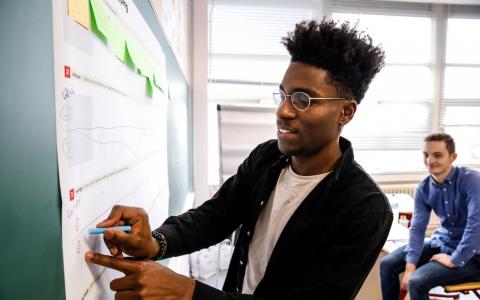 2
training courses taught entirely in English, including 1 international master's degree over 2 years
8
languages taught (including Japanese, Chinese, Portuguese...)
86
international partner institutions
29
international double degree agreements
Outgoing international mobility
37 institutions in 23 countries and 4 continents have welcomed our students
48 internships or work placements in 10 different countries
137 student departures for academic mobility, including
          - 32 for a double degree course
          - 57 for at least one academic semester of credit transfer in a foreign partner university.
39 students obtained a second international degree
Incoming mobility from abroad
77 new international students welcomed (more than ten days), including
          - 49 students in the General Engineering program at the start of the 2021 academic year (compared to 24 in 2020),
28 new Master's students: 8 (Damage), 3 (Biotin), 5 (SIE), 10 (EEM) and 2 (CTN).
48 international students graduated from the school
Other figures:
Overall, the number of international students is 192 (including 36 PhD students/post docs) and 45 nationalities were present at the school in 2021
The geographic distribution of international students is as follows North Africa and the Middle East: 70 (68% Moroccan); Africa: 32; Asia: 12; North America: 1; Europe: 12
Top 10% in the international webometrics ranking
Rankings and accreditations
The reputation and excellence of IMT Mines Alès is reflected in the various rankings and accreditations. Its degrees are of course accredited by the competent national bodies and recognized by the state.

The school has obtained the ERASMUS+ Charter, which allows it to collaborate with institutions in the European Union. It has also been accredited under this charter to participate in International Credit Mobility (ICM) projects with third countries.
The school is in the A group of engineering schools in France in the ranking of the magazine l'Etudiant, one of the references in France. It is in the Top 400 of global institutions in the prestigious THE Impact ranking, which measures excellence in commitment to sustainable development.

It has been awarded the Happy at School label, which attests to the quality of student life on its campus.

The teachning of modern languages
Training engineers capable of working in an international context requires that they become proficient in foreign languages, the most important being English. A minimum level is required for all students, which equates a score of 800 on the TOEIC test or equivalent. A second modern language is compulsory and a wide choice is offered with eight languages offered including German, Spanish, Italian, Portuguese, Japanese, Chinese and Russian. We also provide French as a Foreign Language (FLE) for international students, subject to a sufficient number of applications. All graduate engineers are able to express themselves in three languages including their native language.

Active and interactive methods play an important role in the teaching of languages. These include privileging small classes, offering a variety of interactive approaches and developing communication skills (eg. a debating competition with other "grandes écoles").

IMT Mines Alès have piloted the creation of an English MOOC: Unlock your English, which has attracted more than 25,000 participants.
Research
All of the school's research teams have established important international partnerships. The teaching and research staff are members of European or international networks or consortia, attend conferences or symposiums abroad, publish mainly in international scientific journals and host many foreign doctoral students (particularly under joint supervision).

In order to reinforce international openness and interconnection, the school has set up a budget to encourage long international stays, such as "visiting professors", for its research professors in foreign institutions. Selected on the basis of an annual call for proposals, these stays must meet three criteria: expected benefits for the individual and expected benefits for the institution in the field of research and teaching. The teacher-researcher who wishes to apply must submit an application with a CV, a presentation of the host team, the objectives of the mobility for the teacher, his or her team and his or her home center, the expected benefits in terms of research, but also whether a link can be envisaged with training, as well as a budget in order to determine the amount of aid. If the application is clear and well filled out, and if it is completed with a favorable opinion from the head of the research team, then the teacher-researcher can present it to a jury composed of the Director of Research and the Director of International Action, possibly supplemented by a member of the training department and a center director. The jury decides whether or not to grant the mobility grant.

In return, IMT Mines Alès encourages the hosting of foreign professors from partner institutions. They participate in research and are in regular contact with our students. The school is able to hire and pay professors of high repute.

The benefits of this arrangement are significant: development of international partnerships, joint publications and research projects, internships for our students in the host laboratory, signing of framework agreements and agreements for dual degree programs. The system has recently been extended to doctoral students in their second year of study.

On the basis of a project and the expected benefits (for the individual, for the laboratory, for teaching), an incentive budget supports these stays. About ten research professors have benefited from this program.